We want to partner with you as your baby creates meaningful relationships with trustworthy teachers. Together, let's create a consistent plan that meets your child's needs, natural rhythms and tempos.
By knowing your baby's ques and interests, our teachers can create a warm and welcoming place through Responsive Caregiving. We respond promptly and lovingly to your infant with positive expressions, language and gestures. As babies realize their caregiver is intuitive, supportive and consistent, they are comfortable to explore and discover.
We support your child's intellectual, social, emotional and physical growth by offering a rich environment with a variety of play materials to stimulate their curiosity and motivate learning. Brain development thrives on sensory experiences that help babies explore textures, sights, sounds, colors, music and movement. We introduce early literacy through reading and storybook animation. In addition, we use American Sign Language not only to help with language acquisition but to give babies a way to express themselves. This can eliminate quite a bit of frustration as non-verbal babies try to communicate their needs.
For physical development, you will not see swings, walkers or anything confining. These restrict the movement of infants and delay motor development. We also take babies outside to explore nature. Each child has an individualized activity plan. Tummy Time is incorporated into the young infant's lesson plan and daily routines.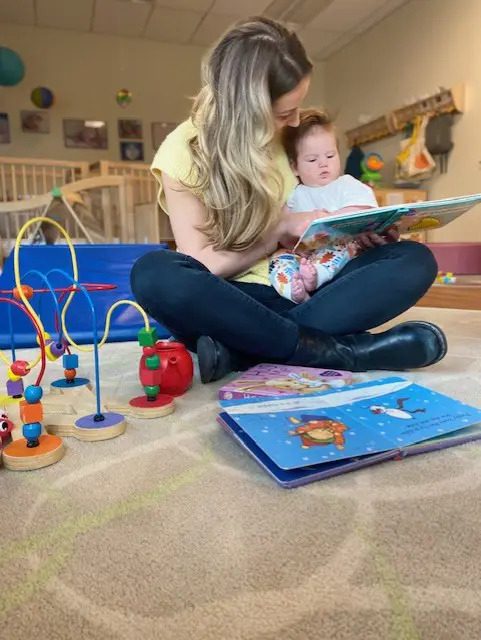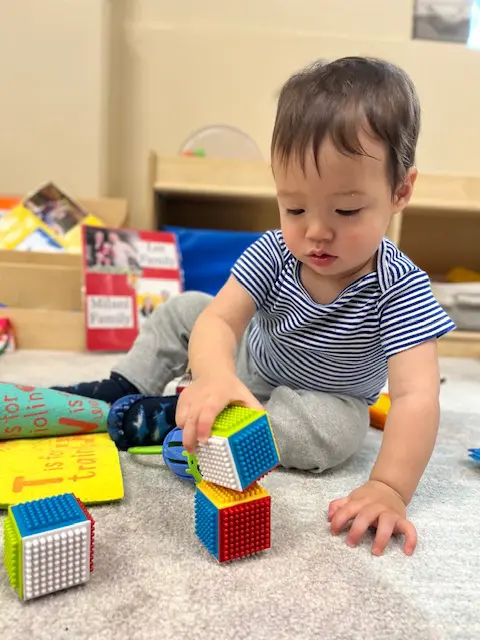 We view care routines, such as feeding, diapering and napping, as enjoyable social times. It's an opportunity to interact and take advantage of "teachable moments". We follow safe sleep practices and the health department's guidelines for diaper changing and hand washing.
Our teachers stay connected with you through our ProCare Connect™ app on your phone. You are kept informed throughout the day on all care routines, as well as, the activities and social interactions your child is enjoying.